Sweetening Lives For Our Country To Thrive
At Balrampur Chini Mills Limited, we are committed to the economic, social, environmental and cultural growth of the underprivileged in an equitable and sustainable manner, primarily in the peripheral areas around our factories and corporate office. Over the years, the Company has worked for the enrichment of lives across these communities by creating sustainable livelihoods, promoting education, healthcare, sanitation, etc. Brief details of our CSR projects/programs are given below.
Our Vision for CSR is "to contribute for bringing social and economic change to the underprivileged sections of the society in an equitable and sustainable manner and to contribute for livelihood enhancement initiatives for the weaker sections of the society. In doing so, we believe that we are contributing to develop the quality of human life and making a better India.
Our CSR Policy and Our Social Impact Assessment Report
Education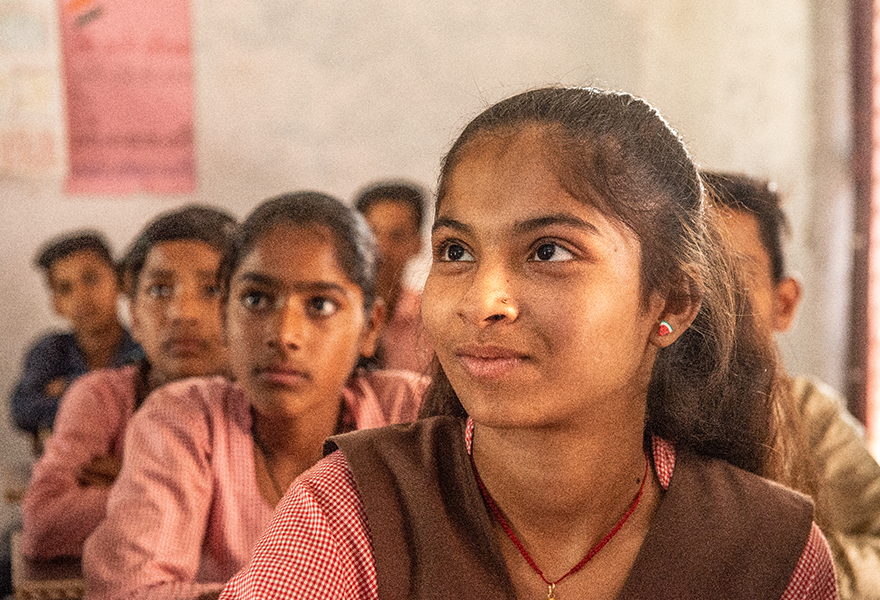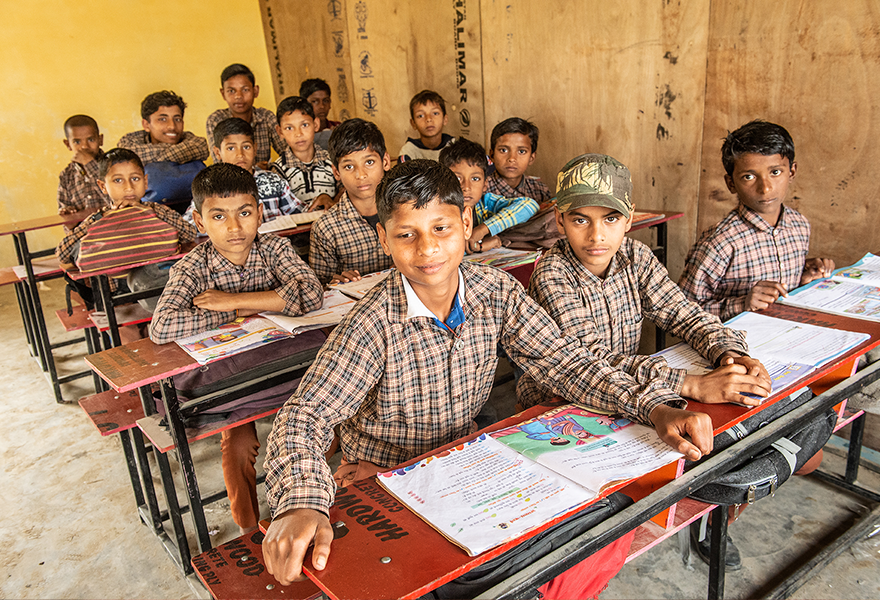 BCML and its commitment to improving education and well-being, has taken significant strides in strengthening school infrastructure and promoting education in rural areas of Uttar Pradesh. Recognizing the longstanding challenges in government schools, BCML has focused on addressing critical issues such as the construction of functional toilet blocks, ensuring access to clean water through RO plants, providing essential furniture, and equipping schools with computers. Their impact is evident, with support extended to 15 government schools in proximity to their plant areas.
A notable initiative by BCML, in collaboration with the Agastya Foundation, seeks to revolutionize science education in remote and underserved regions. Through the Mobile Science Lab program, BCML delivers science education and hands-on learning experiences to areas with limited access to quality education and resources. These mobile labs are equipped with scientific instruments, experiments, models, and educational materials, engaging students in interactive learning. Notably, this initiative has reached schools and communities in rural Uttar Pradesh, bridging the gap in access to traditional science laboratories and resources, with a remarkable 100% awareness rate among respondents.
BCML's commitment to holistic education extends to promoting menstrual hygiene among girl students. Understanding the importance of safe and sustainable menstrual hygiene practices, BCML has installed sanitary pad dispensers and incinerators in schools, with regular maintenance of these facilities. In doing so, BCML actively contributes to the well-being of students and the overall improvement of school infrastructure and educational opportunities.
Healthcare
The Company made significant contribution towards healthcare improvement to make it more affordable. The aim was to make it possible for society to grow and prosper without the burden of disease and related debt.
BCML has organised health camps, improved hospital infrastructure and provided ambulance services to ferry passengers from remote locations. Some of the people in the health camp also expressed that, they can now take care of their health in a more effective manner due to regular camps. 99% of the people mentioned in the survey that they are satisfied with the quality of services received at the health camp, with regards to hygiene, doctor's attention, medicines, etc.
In FY 2022-23, BCML renovated 3 Auxiliary Nurse and Midwife (ANM Centers) in the Bijuwa block of Lakhipuri Khiri of Uttar Pradesh. The support has been extended in terms of building renovation, installation of solar lights, provision of furniture, weight measurement machine and plantation with tree guard at the ANM centres, ultimately benefiting over 65,000 patients.
Socially Conscious Corporate Citizen
Capacity Building
It is needless to mention that the problem of unemployment gives rise to the problem of poverty. The conundrum of poverty and the need for skill development remains a national challenge. During the year 2018-19 the Company had setup its Skilling Centre (Nipun) in Noida, Uttar Pradesh in association National Skill Development Corporation (NSDC) for skilling of 1000 women over a period of 24 months to empower women from various rural and urban areas of Uttar Pradesh. This programme offers economic security and stability to women by facilitating employment related training.In light of this, the Company partnered with National Skill Development Fund (NSDF) and National Skill Development Corporation (NSDC) with an objective to create a strong foothold in skill development arena under its CSR mandate. The aim of this project is to instill economic security and stability among the youth through skill training and holistic development; facilitating enhanced access to opportunities through jobs. Implementation of this project was carried out in Noida, Uttar Pradesh. The project was to be implemented in 2 Phases viz. Phase-I and Phase-II each with the target of 500 women candidates.
Community Development
168 acres of land irrigation

covering more than 11 villages and ensuring availability of water

5 Hand Pumps installed

in 9 villages, making the process of fetching water for daily utility easier

35 water ponds renovated,

to ensure water availability and environmental sustainability in 10 villages

32 recharge pits

constructed in 16 villages, for treating grey water and encouraging natural means of water conservation

30 Sanitary pad vending machines

installed to promote good practices of menstrual hygiene

750+ Solar street lights installed

to ensure safety of the villagers
Miscellaneous
The Company is also engaged in the following welfare activities –
Drinking water facility
Disaster management
Conservation of Natural Resources
Sanitation
Rural Development